Frequently Asked Questions (FAQ)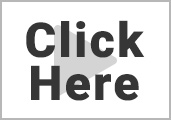 Running time: 3-1/2 Minutes

Please arrive 15 minutes early with your paperwork completed. (You can download it from our website.)
Bring your prescription for physical therapy and your insurance card(s)
For your protection, we will verify a photo I.D.
The office staff will discuss your insurance coverage for physical therapy.
You will be seen for the initial evaluation by a licensed physical therapist and will discuss the following:

Your medical history.
Your current problems/complaints.
Pain intensity, what aggravates and eases the problem.
How this is impacting your daily activities or your functional limitations.
Your goals with physical therapy
Medications, tests, and procedures related to your health.
The therapist will then perform other specialized tests to help determine specifics of your problem and limitations. These may include one or more of the following:
Range of Motion (ROM) – the therapist will move the joint (s) to check for the quality of movement and any restrictions.
Muscle Testing – the therapist may check for strength and the quality of the muscle contraction. Pain and weakness may be noted. Often the muscle strength is graded. This is also part of a neurological screening.
Neurological Screening – the therapist may check to see how the nerves are communicating with the muscles, sensing touch, pain, vibration, or temperature. Reflexes may be assessed as well.
Palpation – the therapist may or may not do this depending on your problem and the location of the affected area.
Mechanical Testing – the therapist may test position and movements to help identify root cause.
Doctor's prescription
Insurance card(s)/information if workman comp or auto injury
Photo I.D.
You should wear loose fitting clothing so you can expose the area that we will be evaluating and treating. For example, if you have a knee problem, it is best to wear shorts. For a shoulder problem, a tank top is a good choice, and for low back problems, wear a loose fitting shirt and pants, again so we can perform a thorough examination.
Treatment sessions typically last 30 to 60 minutes per visit.
The average number of PT visits is substantially lower than the Oregon state average. Our average number of visits is 6 -8, but this may depend on your diagnosis, severity of injury and the amount of time your injury has been present.
To us physical therapy is not just our job it is also our passion and a hobby. We enjoy staying on top of the most recent physical therapy research and never stop learning. Our specific type of training has taught us the skill of listening very closely to you. We believe that every patient contains vital clues that lead us to the answer to your problem.
Our physical exam uniquely attempts to alleviate your pain immediately, which allows us to determine its source and immediately begin treating the root of the problem. Prevention is our ultimate goal. From rehab to fitness is a statement we use to describe our high standard and mission. We look forward to the opportunity to work with you soon.
Who is better to see, a PT that works for a physician or a PT that owns a private practice? We leave it up to you to draw your own conclusions but here are some facts. The studies indicate there were more treatments (visits per patient were 39% to 45% higher in physician owned clinics) and the cost was greater for those patients that attended a physician owned physical therapy practice (both gross and net revenue per patient were 30% to 40% higher)1.
Another study indicated that licensed and non-licensed therapy providers spent less time with each patient in physician owned clinics and physical therapy assistants were substituted for physical therapists.2
Another older study concluded that "Therapists who had treated patients through direct access were significantly more likely to believe that direct access had benefited them professionally and benefited their patients than were therapists who had not practiced through direct access."3
We believe that we can provide you with the highest quality of care available and do it in a cost-effective manner.4 You will work closely with your physical therapist and in most instances, your case will be managed by the same physical therapist from the beginning to the end of your experience with us.
Mitchell, J., Scott, E., Physician Ownership of Physical Therapy Services: Effects on Charges, Utilization, Profits, and Service Characteristics, Journal of the American Medical Association, 1992.
"Joint Ventures Among Health Care Providers in Florida," State of Florida Health Care Cost Containment Board, 1991.
Domholdt E, Durchholz AG. Direct access use by experienced therapists in states with direct access. Phys Ther. 1992 Aug;72(8):569-74.
You will be evaluated by one of our licensed and highly trained physical therapists. Each visit will be with this same physical therapist.
You and others may be referred to physical therapy because of a movement dysfunction associated with pain. Your difficulty with moving part(s) of your body (like bending at the low back or difficulty sleeping on your shoulder, etc.) very likely results in limitations with your daily activities (e.g., difficulty getting out of a chair, an inability to play sports, or trouble with walking, etc.). Physical therapists treat these movement dysfunctions and their associated pains and restore your body's ability to move in a normal manner.
Acute and chronic conditions
Back pain
Neck pain
Sciatica
Bulging disc
Stenosis
Spinal mal alignment
Spinal instability
Spondylolisthesis
Scoliosis
SIJ (sacroiliac joint) pain
Arthritis
Rotator cuff strain
Rotator cuff impingement
Shoulder instability
Rotator cuff repair
Hip bursitis
IT band syndrome
Piriformis syndrome
Ankle sprain
ACL injuries
Meniscus injuries
Tennis elbow
Post surgical care including but not limited to total joint replacements, tendon repairs, spinal surgery, and fractures
Quick to identify (1-3 visits) and begin treating the root cause
Rapid to reverse pain (average of 6 visits) and improve function
Empowering for patient prevention and long term management
Comprehensive for spine and extremity conditions
Flare ups can occur. During the course of treatment you are taught how to prevent recurrences (flare ups)
You have the right to choose any physical therapy clinic. You can make this request of your choice to your doctor. Our practice is a preferred provider for most insurance plans.
The best thing to do is give us a call at (541) 683-5139 and we will attempt to answer all of your questions.
Oregon allows patients to go directly to physical therapists without seeing a physician first. This is called "Direct Access." However, some insurance plans require a prescription from a physician be on file in order to receive physical therapy.
In most cases, you should make progress within 1-3 visits.
Seeing a physical therapist first is safe and can save you hundreds of dollars.
Physicians make medical diagnoses. Physical therapists can make mechanical diagnoses, and we will do so as a result of the initial evaluation.
A mechanical diagnosis means two things. First: Understanding exactly how the injured part of your body is effecting movement and function. Second: Determining just how to move that part of your body to alleviate pain, restore function, and provide the optimal environment for healing to occur.
Billing for physical therapy services is similar to what happens at your doctor's office. When you are seen for treatment, the following occurs:
The physical therapist bills your insurance company, Worker's Comp, or charges you based on Common Procedure Terminology (CPT) codes.
Those codes are transferred to a billing form that is either mailed or electronically communicated to the payer.
The payer processes this information and makes payments according to an agreed upon fee schedule.
An Explanation of Benefits (EOB) is generated and sent to the patient and the physical therapy clinic with an explanation of how the claim was processed.
If there is a secondary insurance, we will bill them with the primary insurance EOB.
If any balance is remaining, a statement will be mailed to you.
Statements are sent once a month.
It is important to understand that there are many small steps (beyond the outline provided above) within the process. Exceptions are common to the above example as well. At any time along the way, information may be missing, miscommunicated, or misunderstood. This can delay the payment process. While is it common for the payment process to be completed in 60 days or less, it is not uncommon for the physical therapy clinic to receive payment as long as six months after the treatment date.